Guide On How to Embed Youtube Videos :
Step One :
Go to
https://www.youtube.com/
and select a Video.

Step Two :

Scroll Down Under the Video, and Copy the Embed Link.
Step Three :
Go to htttp.www.narzscape.tk/ and Make a New Topic.

Step Four :
Go to the Button : Edit above the Site Link on the Main Toolbar and Hit : Paste.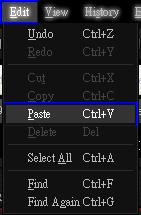 Step Five :
Now hit Send, Or Make sure it is Okay by Hitting Preview.

& That is how you Embed a Video into Forums.
-Cuvie